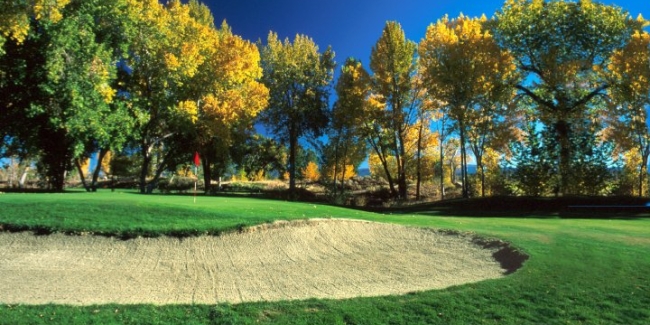 Divine 9 Writer
So-you-want-to-be-a-golf Writer Contest
By Blaine Newnham
To what lengths does a group of golf courses go in promote themselves, especially living in the shadow of the fancy resort courses around Lake Tahoe?

Find out for yourself. And then write about it.

This is a so-you-want-to-be-a-golf writer contest.

In collaboration with the GolfChannel.com, nine courses south of Reno and East of Lake Tahoe, the so-called Divine Nine, are sponsoring a contest for would-be golf writers.

You know, the job we all want, playing golf and getting paid to write about it.

The deadline for the GolfChannel.com contest is Sept. 23. For contest rules, contact http://www.divinenine.com/contest.php.

What they are asking for is 250-500 words on your favorite golf trip. Look up contest rules on GolfChannel.com.

The winner, as judged by GolfChannel.com panel, will get $500 in prize money plus a paid-for assignment (Oct. 3-5) to Carson City, Nev. for the annual Divine Nine death march. All the perks are there, rental car, free lodging, dinners, a chance to stay over and play more golf.

Death march? I call it that because I did it.

You spend an 11-hour day visiting nine courses and playing two of each course's memorable holes. The van is well stocked against the morning chill and the afternoon fatigue.

In the dead of one winter, the publicity folks came up with the crazy notion of playing all nine courses in one day. Well, not all the holes. But two holes on each course.

"We realized, once we gotten together as a group,'' said Jim Keppler, then the pro at Eagle Valley, "that as resort courses go we were as inexpensive as any place in the country."

"The question was? How do we promote our properties.''

Even though for vacation purposes the courses are close together - within 20 minutes or so of each other - the nine courses in one day was quite a logistical undertaking. We needed Eisenhower to organize our invasion; instead, we got Phil Weidinger, the zany Stateline, Nev., publicist, who hatched the plot in the first place.

We would start at Empire Ranch, then on to Dayton Valley and Eagle Valley.

We finally hit the high-end courses at Genoa - the Lakes and Resort course - which were as pretty as advertised. Those courses near $100 green fees in the highest of seasons, but for the most part these were splendid every-man venues that could all be played for $295 with a special card called ``Tickets to Paradise.''

I liked most of them. The Carson Valley Country Club was old-world golf, between historic cottonwood trees, and along the Carson River, a course that made up in charm what it lacked in challenge. The place felt right to me.
Silver Oak has a beautiful setting up against the mountains, and Sunridge, designed by its owner, is as spectacular as it slippery with its sidehill location.

There is no doubting the appeal of the Carson Valley courses. Unlike the courses near Tahoe which would be lucky to enjoy a six-month season, the lower and more arid Carson courses are open nearly 10 months. They are close to gambling, of course, and don't require winning a jackpot to afford them.

"You can play all of our courses for what they charge for one day of golf at some of the courses in Las Vegas,'' said Keppler, who also said late fall is the very best time tackle the Divine9.

"The weather is beautiful and most of the locals are out killing animals. They like to do that.''

Sound like the lead to a story?

Revised: 09/21/2011 - Article Viewed 164,690 Times
About: Blaine Newnham
---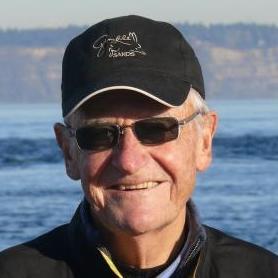 Thirty five years as a sports columnist - last 23 in Seattle - during which he witnessed five Olympic Games as well as Tiger Woods four consecutive major championship victories. He covered Willie Mays when he played for the San Francisco Giants, Steve Prefontaine when he ran for Oregon, Ken Griffey Jr. when he debuted for the Seattle Mariners. He walked 18 holes with Ben Hogan at the 1966 U.S. Open, and saw Larry Mize chip in to beat Greg Norman at the Masters. He has written two books, including Golf Basics for Barnes and Noble and played everywhere from Ballybunion to Bandon Dunes, his most recent trip in May, a nine-rounds-in-seven-days gambol from Dublin to Northern Ireland and back. He and his wife, Joanna, live in Indianola, Wa.
---
More Articles by Blaine Newnham